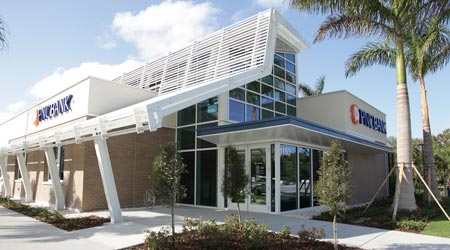 First of a four-part article on baseline techniques for making zero net energy buildings more common.
PNC Financial Services Group opened its first zero net energy branch 
in Fort Lauderdale, Fla., in 2013. The 4,900-square-foot branch was 
the first ZNE project completed as part of the DOE's Net Zero Energy 
Commercial Building Initiative. Credit: Paladino and Company.